How difficult it is to be a freshman! The person who has never had this painstaking experience will not understand. It is the time when you are expected not only to put more efforts to studying but also get used to living on your own, making new friends and overcome dozens of other obstacles. Unfortunately, every fourth American student can't bear these difficulties and leaves college never finishing even the first year of study. That is why it is important to get armed with the useful pieces of advice for freshmen to live this year with a smaller number of challenges and problems.
Learn your campus faster
As soon as you get used to the new place and go around it several times, it will be easier for you to treat this place as customary. Good preparation will allow you to be always on time and get rid of the feeling that everything is foreign.
Get acquainted with your roommates and other residents
It is quite difficult to be surrounded by people who are unknown to you. That is why you should meet with your roommates and get acquainted with them. It is natural that not all of them might become your close friends or stay with you in one room for four years, but it is better than a complete unawareness. It is also better to get to know your neighbours and other people living next to you to create a homey atmosphere.
Organize yourself
The main difference in studying at school and university is a total control. In colleges it is absent. Student's success depends only on his efforts and actions and nobody will lead you through tasks. That means that students should prepare for every lesson and never miss deadlines to achieve academic success. For this purpose, you can use a calendar or mobile application.
Find a comfortable place to study
It is not easy to learn anything if you live with roommates, so the faster you find a comfortable place to study, the easier it will be for you to complete assignments. It may be a library or bench in the park, but it should not have any distractions and make the learning process easier and faster.
Attend all classes
It was a school where skipped classes did not influence your grades. At the university and college, everything is different. Presence at classes can help you to memorize material better and be always informed what to wait at exams or tests.
Communicate with professors and academic advisor
Professors have to schedule hours to meet with students. At this time, they can provide assistance or explain anything, answer questions or give additional materials. You should show your interest in the subject visiting these hours and communicating with the educator. It will be appreciated, undoubtedly. Another important person to get acquainted with is an academic advisor – a person who can help you to solve academic issues and conflicts.
Be involved in campus life
It is not a way out to sit in the room every evening and miss home and relatives. If you see that you have a couple of free hours, it is better to take up some exciting activity. There are multiple clubs, leisure activities or sports team on campus so find an activity to enjoy.
Set priorities
From the very beginning of your studying at a college, you should prioritize important for you things. Of course, it would be great if you focus on excellent grades and search for job or internship that is connected with your specialty. You may turn to the Career Services Office to prepare for the future life or do your best in researching to dedicate your time to science, for example.
Take care of your health
Students can obtain a variety of problems if they miss classes because of health issues. That is why it is important not to forget about your health even if you dip into studying. Go in for sports, eat vitamins, prevent severe illnesses and they will not have a negative impact on your education.
Eat well
Sometimes students are so involved in studying that neglect having breakfast or dinner. Remember that your organism should be regularly charged. Meals are like a charger for your mobile device – it will switch off if you do not make that regularly. Get energy from nutrition to be able to cope with difficulties and make your ration various to get all the necessary vitamins and mineral elements.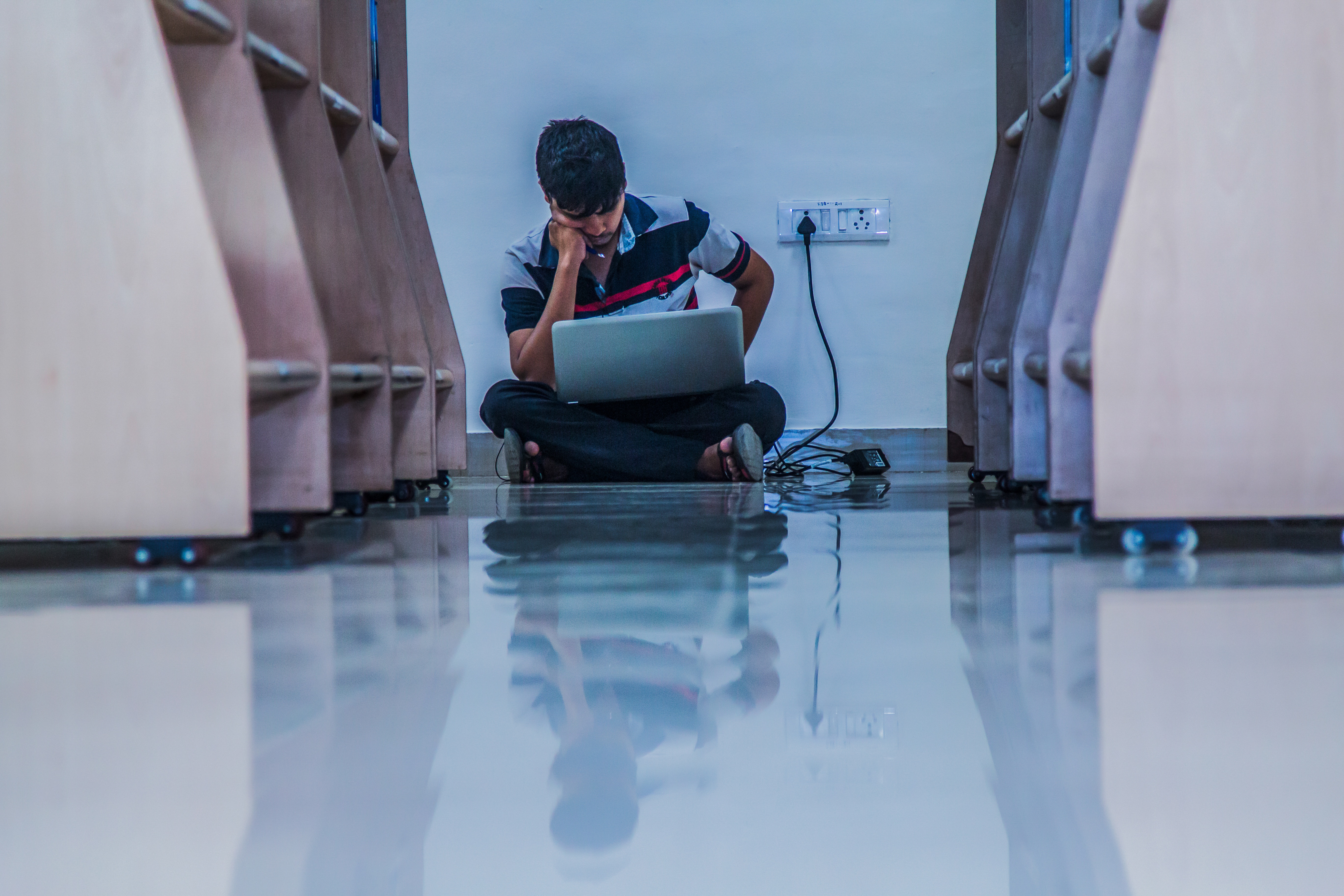 Treat homesickness right
Every person misses home from time to time and if you see that emotions overwhelm you, it is time to make a call or send a message. A couple of words from your nearest and dearest can be a good motivation and boost to continue studying with new strengths.
Opt for professional assistance
There is nothing bad in asking for help. There are even special medical and counseling centers at the educational institutions for this purpose. Don't stay with your problems face-to-face and it will be easier to cope with them.
Plan your budget
Students have never been wealthy people as most of their money they get from their parents and those ones never give much. Freshmen also can not start working immediately until they get accustomed to the studying pace so there is no extra money too. That is why you should plan your spendings profoundly to avoid borrowing money from others and living in debt. Always leave some sum for a black day as nobody is insured against unexpected situations.
Establish rules in the room
To avoid mess and irresponsibility it is important to set rules for yourself and your roommates. Cleaning, hours of silence, inviting friends, talks on the phone – all these and many other issues should be discussed and you should come to a single conclusion. It will make your life easier and prevent quarrels.
Manage your time
Schedule your time to take the most of it. Determine the time for studying, rest, hobbies etc. It will help you not to overload yourself and get enough rest.
Don't neglect modern tools and online resources
Make use of the modern technology. You can record lectures instead of note taking or use a spellchecker to avoid mistakes in the essay. The variety of devices, tools, software and the web itself can ease the studying process or at least save some time.
Take morning classes preferably
If you can choose, try to visit classes held in the morning. Your brain has enough energy after a long night sleep and it percepts information better. Moreover, when you study during the first part of the day, you can dedicate the time of the second part of the day to other activities.
Learn to say "no"
It is rather difficult to resist temptation of going out with friends but there are situations when this valuable time should be spent on studying or sleeping. Of course, you should not always refuse to hang out. You can do that but only when you see that there are no urgent assignments and you will not have to be an early bird.
Always learn about course requirements and due dates
Every academic course has its requirements. They are prepared by professors who teach the discipline and sometimes you should ask to learn them. Be aware of everything you should do during the semester and you will not have any troubles at the end.
Have enough sleep
Though it may sound unrealistic but you should rest. Your organism must rest at least for 8 hours at night, so manage your time to have enough sleep on a daily basis. By doing so you will feel fresh and full of energy.
Conclusion
Following these simple tips can play a significant role in making your first year of study feasible. You can be confident that the number of challenges will decrease and you will not be so stressed as other students.
Noplag is a leading writing education software that helps students throughout the world to master their writing skills and knowledge!
20 Strategies and Tips to Help You Survive and Thrive Your Freshman Year and Beyond