M

odern business is impossible to imagine without collaboration tools. They have entered not only business sphere but also our personal life.
The number of different tools that allow performing business tasks is really great. So it is important to choose a perfect variant for your team to get the most of it. Today we will focus on the rather young but incredibly popular collaboration tool called Slack.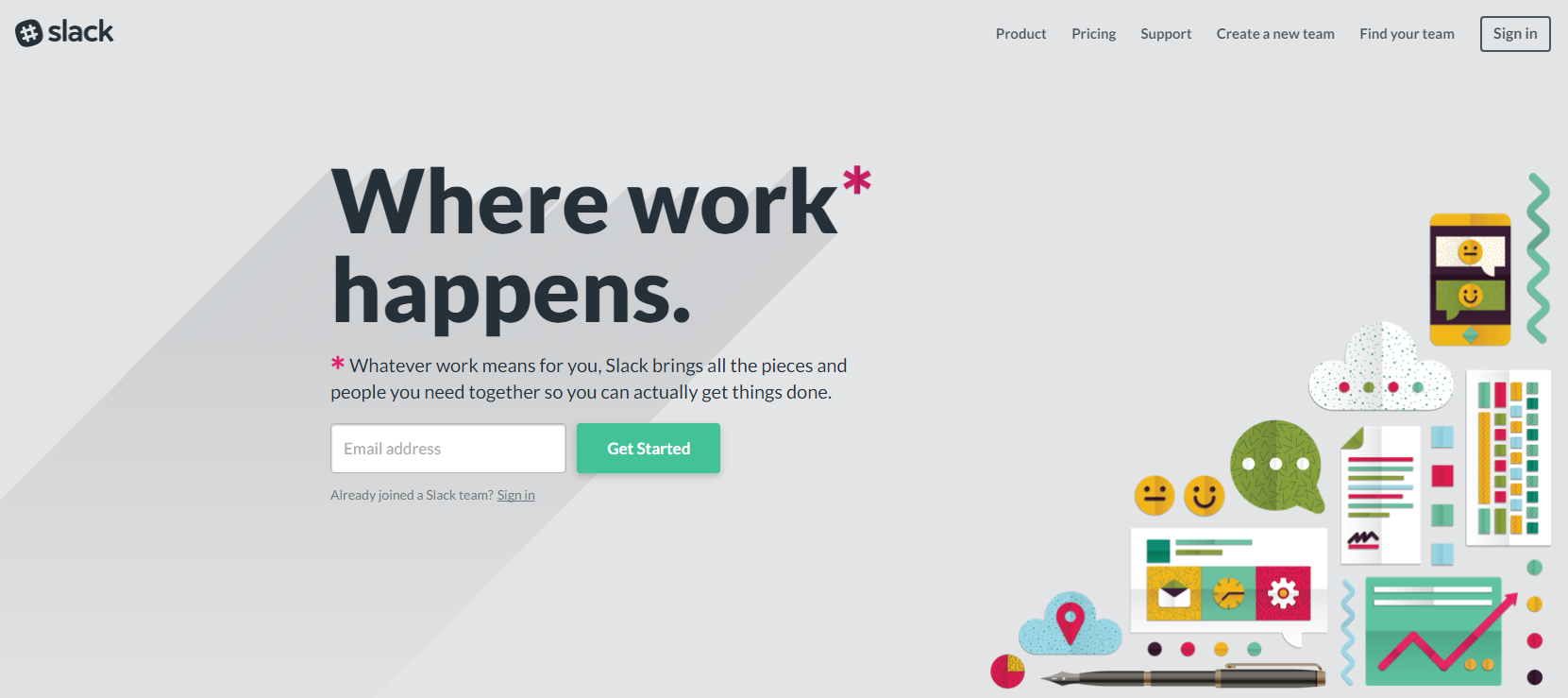 When it comes to cloud-based collaboration tools one of its best representatives is Slack. Created originally as an internal tool for the company that was dealing with online games development it has gradually grown into a popular product that brings both pieces and people together.
Developed by Stewart Butterfield Slack stands for "Searchable Log of All Conversation and Knowledge". It was launched in 2015 and has gained popularity rather quickly.
In Slack teams can create channels for communication and discussions, address personal messages to team members, invite other members to the chat etc. Slack collaboration tool is mainly preferred by modern businesses as each team can adjust settings to its requirements and make use of the tool without any restrictions.

Though it may seem that Slack alternatives are Skype or Viber, for example, there are many unique features that make this tool stand out among others:
You can create a separate Slack chat for each new topic;

Links and images are downloaded automatically and displayed as small snippets;

There is a 5 gigabyte storage for users free of charge;

Integration in the variety of modern software and tools;

Mobile versions for Android, Windows mobile and iOS;

The archive of messages and notifications is always available;

Users get a possibility to search in the whole archive or according to the keywords in pdf files;

Support of audio and video calls;

Read state synchronization that marks read messages on all devices simultaneously etc.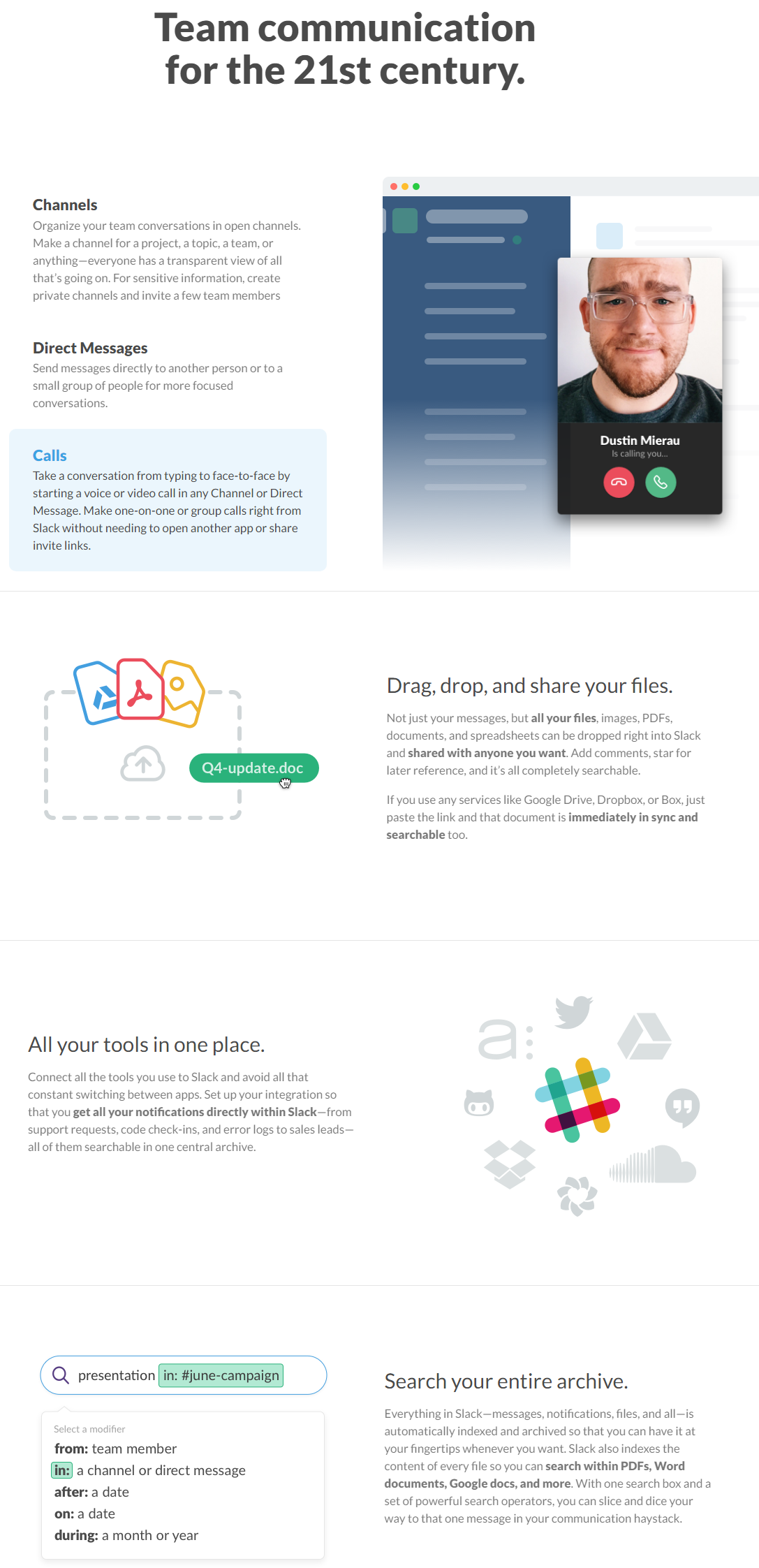 Slack communication can be performed in several ways. There is a website where you can download a desktop version and a mobile version for different platforms. Find out an ultimate guide to using Slack for Team Communication here: How To Use Slack: The Essentials To Get Your Team Started.
When you go to the home page of the Slack web site you are immediately offered to download the software or create a team. You might sign in and find the existing team typing its URL address as well.

The registration is performed in several steps:
Confirmation of the e-mail address through clicking the link in the letter that comes to your address.

Fill in the name and surname of the user. Here you also can opt for regular Slack e-mail notifications if you wish.

Setting of the password.

Information about the company: you should indicate the objective of Slack use by your team, its specialization and number of people in the team.

Calling of the company.

Choice of the team domain.

Sending invitations to join the team by inserting e-mail addresses or skip it and do that later.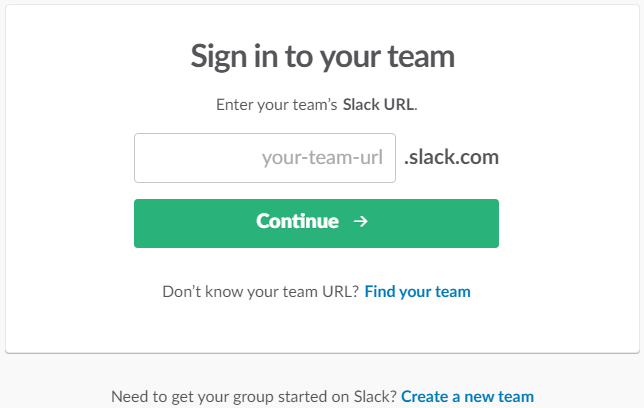 The home page of the messenger is quite comprehensible. A user is welcomed by a Slackbot who asks to send it a message. The left side panel offers channels, the list of team members, direct messages and an opportunity to invite people. Channels are divided into public and private. There are two types of them: general (concerning business topics) and random (personal messages). To join a general discussion a user should find it on the left side panel. To create a new chat it is necessary to find a plus button and enter the menu and choose the type of the channel there and the addressee. Direct messages are sent by clicking to the name of the team member.

Slack chats have their unique characteristics including:
Commands;

Search that could be narrowed in accordance with suggested data;

Text highlighting;

Notifications with highligh words;

Choice of the sidebar theme;

Quick switch between dialogues and personal messages;

Use of HTML color codes;

Mark in of the important information with a star;

Possibility to find an assisting bot etc.

There are three pricing packages of Slack for business.
1. Free of charge
It does not have any limits on time or users. The messaging archive contains up to 10 thousand messages. You are offered up to 10 service or app integrations. Audio and video calls are only between two people performed with the help of a Slack video chat. 5 gigabyte of storage for team files.
2. Standard
It costs $6.67 per user annually or $8 monthly fee. Apart from all the services offered in the free package users can also opt for:
Unlimited search archives and app integrations;

Access of guests;

Prioritized support;

Custom user group creation;

Group calls (both audio and video);

10 gigabyte of storage.
3. Plus
Its annual cost is $12.5 per user or $15 monthly fee. Apart from the standard package users can opt for additional services including:
SSO;

Possibility to export all the messages;

Round the clock support with the answer not later than in four hours;

Active directory synchronization with several tools;

20 gigabyte of storage etc.
4. Enterprise
It costs bewteen $49 and $99 paid monthly. Apart from the plus package services users can opt for additional ones:
Search the archive fully with no limits for messages and integrations;

Use of free native mobile apps;

Statistical and analytical data of users' experience etc.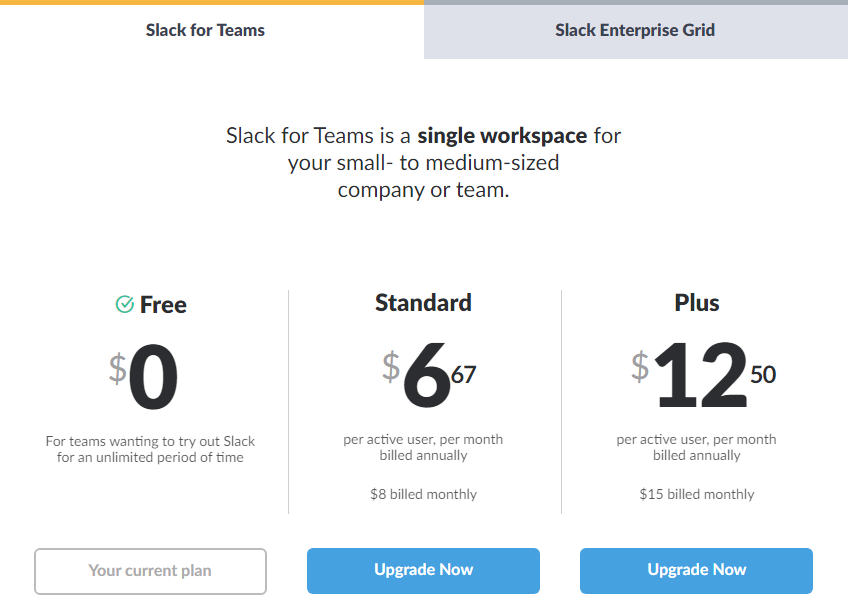 What makes this tool look more attractive for businesses in comparison with Slack competitors? The answer is simple: an overwhelming number of benefits it offers to its users. Almost  each Slack review of the software or Slack app review mentions the following advantages:
The innovative character of the tool with a vast majority of functionality that is absent in Slack alternative

A decent free of charge version for every user.

Presence of both Slack mobile app and desktop version.

Possibility to create a team unified archive of files available for every member.

Easy-to-use and user-friendly dashboard.

Integration with such popular software systems as Google Drive, Zendesk, Dropbox and many others.
Instant Slack messaging with every team member separately or the whole team together.


The tool can greatly contribute to the work of each company, so those ones, who already have tried it, mention why it is preferable to opt for Slack team communication:
All the members of the company are gathered in one place.

The tool can easily blend with already installed by the company software.

Each staff member can find a necessary file in one search box: no need to create separate libraries and storages.

Possibility to share files.

Sharing and testing code snippets across the team.

Accessibility from any place: home, mobile device, office PC.

Of course, it is impossible to create a perfect tool or software as always there are people, who will find some bugs or challenges to solve. Let's see what drawbacks have been detected by Slack app users and ones, who opt for a desktop version:
It is difficult to pick up the thread of communication again if you leave your working place for a while. The number of messages can be really overwhelming, so there is no time to look from them as new ones appear immediately.

It is not suitable for companies whose employees live in different time zones.

Real time chatting can be rather disturbing and distract workers' attention.

Adjusting Slack settings can be really challenging for freshmen.

Unread notifications on the mobile app are marked not distinctly enough.

Talking to a Slackbot is enjoyed not by everyone.

Paid packages of Slack are several times more expensive than ones of its competitors.

Integration with some services is incredibly basic and does not provide a good experience.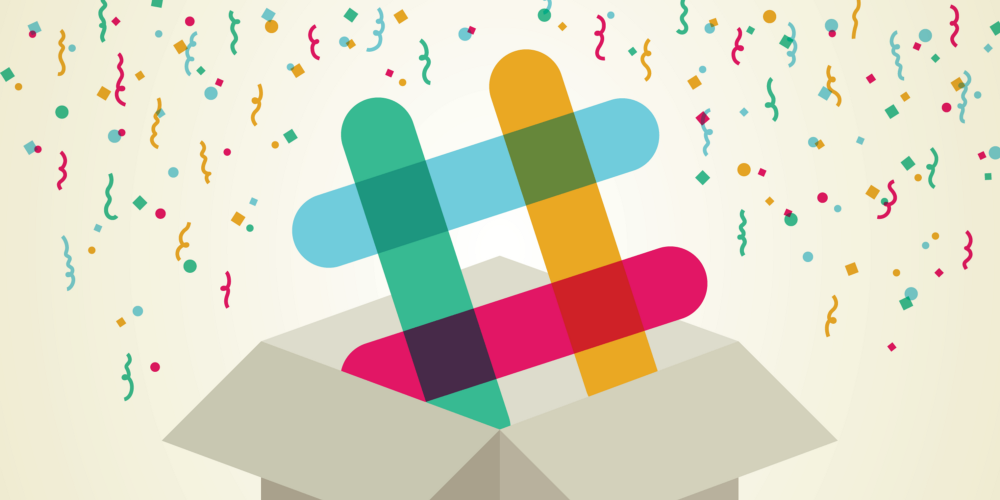 In any case, Slack is a powerful tool that is highly appreciated by modern companies. Many famous all around the world agencies make use of Slack. It is great that Slack developers have offered the community a free trial version of the tool, but as soon as you start using it you realize that in the nearest future you will have to pay a monthly price to be able to continue the communication between the team members. The fact is the bigger a team is, the further you will have to buy a new package.
Noplag is a leading writing education software that helps students throughout the world to master their writing skills and knowledge!
Noplag Reviews Slack – Best Business Communication for Teams