A job search can be a tiresome and time-consuming process. And when you get that long-awaited invitation to the interview, you find out that a preparation for it can be a challenge too.
You should be ready to impress the potential employer not only with your knowledge and skills but also appearance. That is why it is important to consider what to dress for an interview to make a positive impression. Moreover, you outfit can either sustain the fact that you are the only right candidate or dispel it, so remember several important tips how to look great during your interview.

Tips how to dress for an interview
A dozen of years ago there was no great difference in the way you are dressed. It was enough to put on the smart suit with a light shirt no matter what vacancy you were applying for. For the last 10-15 years, there has been a shift to a more casual look of the job seekers. At the same time, clothes and appearance of the job-seekers have become a kind of test that checks how well this person is familiar with the company he wishes to work for and the industry as a whole. That is why it is important to know several tips on dressing appropriately and not look funny.

1. There are three main factors that influence the choice of the attire:

Industry to work in;

Weather;

Season.
If you are applying for a position of a white-collar worker, it goes without saying that a smart and neat look is a must-have. In other cases, you may dress more casually not to attract inquisitive sights.
Both the season and weather also make their corrections in the look of a job-seeker, as you will not look persuasive being frozen and incessantly sneezing because of your short mindedness. Your attire should look natural for one or another season as your comfort influences your behavior during the interview too.

2. Make a research in advance
It is necessary to get acquainted with the company you are going to be interviewed in. It is important not only for being ready to answer tricky questions but also choose a suitable outfit. You should learn the industry it works in as well as its closest competitors. There might even be corporate colors in some big firms so their preference can make you a favor at the interview.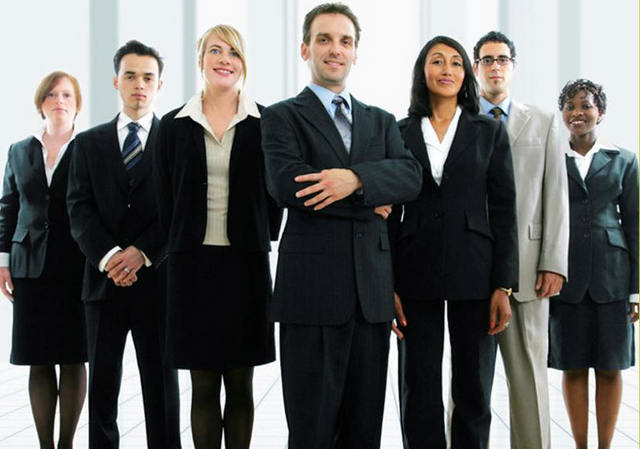 3. Get a piece of advice from the company's HR department
Human resource department is responsible for the staff appearance in particular, so people working there may give you a precious advice what to wear. How can you get it? It is enough to find the phone of the department and call there. You can get answers to this and other questions you are interested in before you go to the interview.

4. Prefer to look a bit overdressed rather than seem to be very casual
If you have doubts what to wear for an interview, follow this tip. The goal of every job-seeker is to impress the potential employer and too casual clothes are hardly meant for that. It would be better to show that the interview is very important for you and you have been preparing for it choosing clothes in particular. If you dress up, your outfit will say everything instead of you, while a casual look will make an impression that you have turned up at the interview right on your way home from the shop. Do you believe it is persuasive?

5. Get professional assistance to buy right clothes
When you come to the conclusion that there is nothing suitable for an interview in your wardrobe, it is time to go shopping. At the same time, to avoid useless purchases that are not connected between each other, it is better to arm with a professional help.
Huge department stores always offer the services of shoppers or stylists to help people make the right choice. Don't hesitate to opt for them as your look may play a significant role in the final decision of the employer.

6. Ensure that your clothes are clean and ironed
Not only the clothes itself are important, but also their neat look. The clothes may be not new but their perfect state can become a trump card. What will the impression be? If a person is so careful and tidy, these features will characterize his work too. That is why you should pay attention to the good state of your clothes that must be clean and pressed as well as sit well on you.

7. Avoid too much perfume or cologne
Tastes differ, especially when it concerns smells. There are people who can not stand strong smells at all. If your interviewer is one of them, it is a pity. He or she would do their best to get rid of you as quickly as possible. This is a reason not to use much perfume and cosmetics. A pleasant hint of aroma and a light makeup would be a better solution to being stinky and discouraging.

8. Choose jewelry and accessories attentively
Accessories may have an ambiguous effect. When there are too many of them, they may create an impression that a job seeker mixed an interview with a disco or fashion party. Their absence will make the look dull and uncompleted. That means that accessories and jewelry play an important role in a good look but they should not be too sizable and bright. Their task is to complement the attire and underline the benefits.

Conclusion
Going to an interview it is important to think about your look. The first impression is always very significant so you should be appreciated by the potential employer at first sight at you. Follow the tips on how to dress for an interview as well as never be afraid to ask for advice and your look will produce the right impression.
Noplag is a leading writing education software that helps students throughout the world to master their writing skills and knowledge!
How to Dress for an Interview