W

hat is Animoto?
When you pronounce the word "animoto", you may see that the stem of the word was taken from animation. In general, this can be the core function of Animoto video maker, an online cloud-based tool that creates videos of images, photos, allows creating slideshows with background music etc.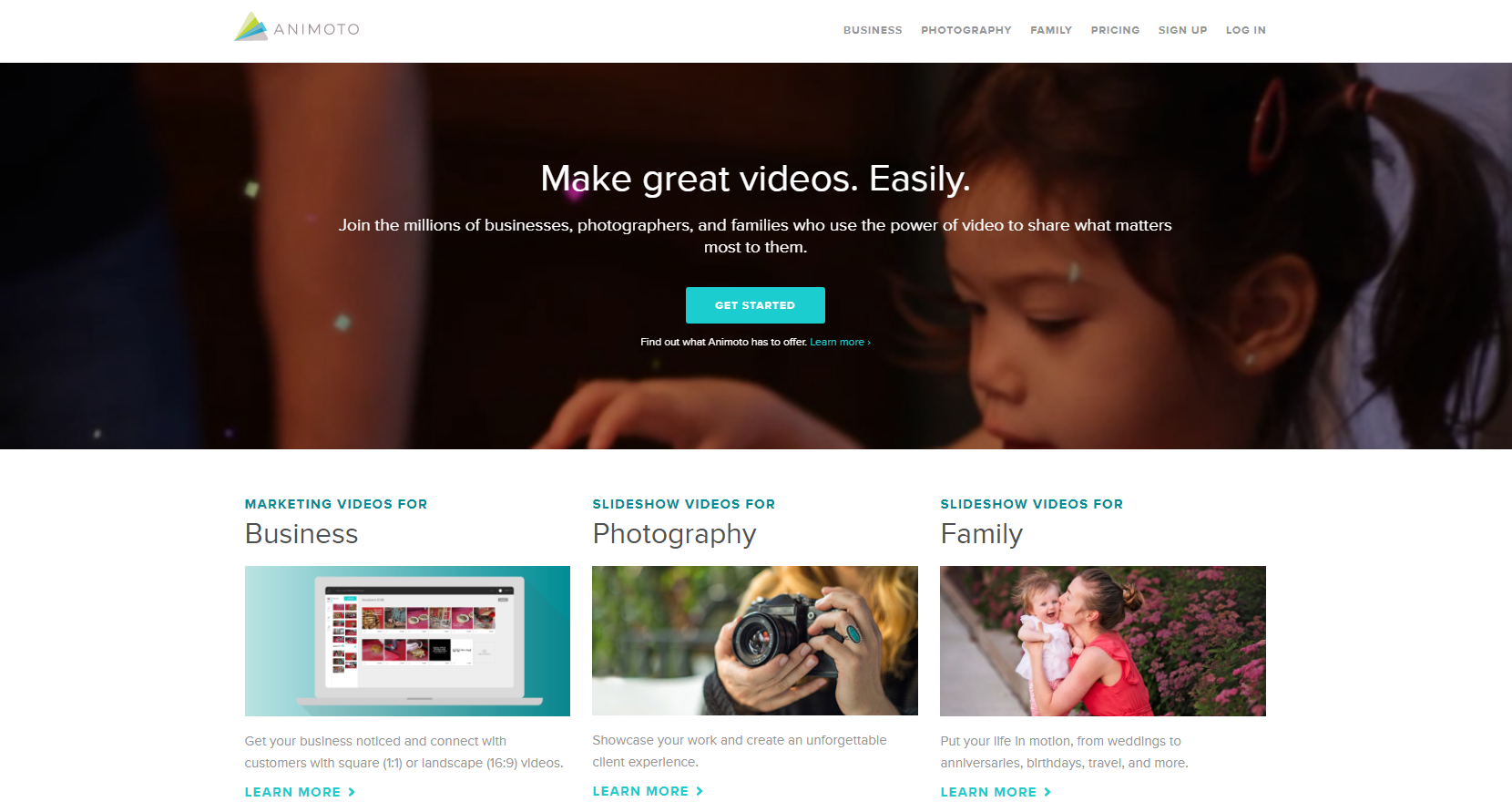 Animoto was started in New York in 2006. Its creators, Jason Hsiao, Brad Jefferson, Steve Clifton and Tom Clifton, started the project because of the lack of quality video on the Web. They have patented a Cinematic Artificial Intelligence technology and based the tool on it.
In 2008 Animoto made a boom in Facebook due to the launch of an application there. It has attracted over 750 thousand users within 3 days and millions of users create videos on a daily basis there today.
Animoto free slideshow maker has been appreciated by educators and students who use it regularly for creating educational videos as well as educational plans.

Animoto can be used by every person, who requires building videos and slideshows quickly. Website creators have put an emphasis on three main categories of people who do that more often. They are:
Business representatives

Photographers

Families
Every category of these people will find Animoto useful.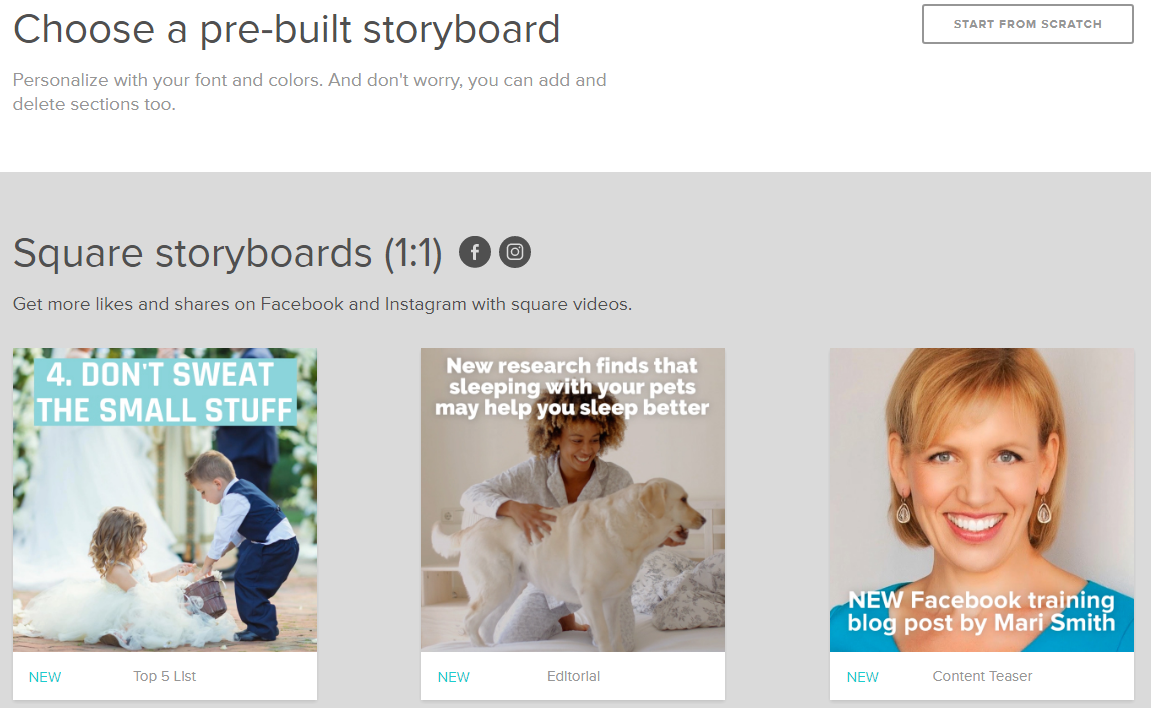 Videos can be a powerful marketing approach as well as used by company staff for presentations and reports. That is why Animoto can be a very useful tool for office workers. A subscription for the package will offer busy people the simple creation of perfect marketing videos with immediate sharing on social media websites and beyond them. There are also over 100 video styles to choose from when you make up a slideshow and an easy-to-use mobile app to be able to do that anytime and anywhere.
The tool also offers professional features including:
Over 2000 commercially licensed songs free to share on social networks, YouTube or by email;

Square video output;

Possibility to use pre-built storyboards or create videos from scratch;

Inclusion of recorded voice segments;

Numerous text options including the choice of font, its color, position, size, title etc.;

Timing control with adjustment of the photographs length and pacing;

Collages blocks and split screens for multiple layouts etc.
At the same time, the tool creators focus on more general features of Animoto including:
Ease of using: you do need some professional knowledge to create videos. The interface is intuitively understandable and there are numerous hints that will make the prices quick and comfortable;

Cloud hosting: sharing videos is as simple as their creation as you can do that wherever you wish;

Customization: the variety of styles allow creating exclusive videos and adapt them to your requirements;

Huge music library to be used in the video background;

Animoto app makes it accessible on any device etc.

There is no any difficulty in using Animoto as the tool is intuitively comprehensible.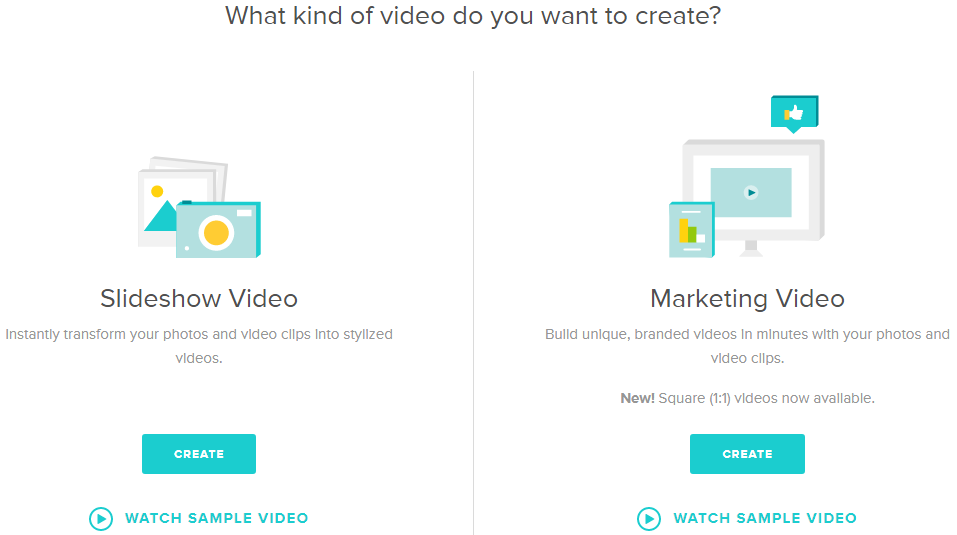 You can create a new video in three simple steps such as:
The choice of both a style and a song in the background.

Customization when you may add photos, images, video, text etc.

Finalizing the creation process by producing and/or sharing it.

There are three pricing plans in Animoto:
Personal
Users can create an unlimited number of slideshows. The price for the package depends on the way you pay: if you process money annually it will cost $8 per month, but if you do that monthly the cost is twice higher.
Professional
This package is one of the most popular and the creators offer a free 14-day trial period to evaluate Animoto benefits. Using this package, users can create an unlimited number of HD videos and slideshows and share them without any obstacles.  The annually paid price of the plan is $22 per month, while if to pay every month, be ready to give away $42.
Business
The package was created especially for companies, organizations, teams who require video creation function. The plan price is $34 per month if paid annually and $64 if paid monthly.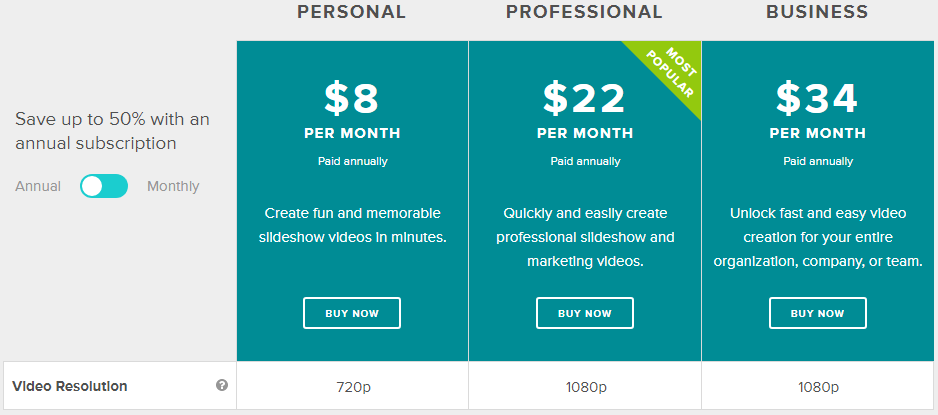 As Animoto can be used in a variety of spheres the list of benefits mentioned in the reviews is quite impressive. Animoto free and paid versions are appreciated for the following advantages:
Simplicity of use;

High quality of HD videos;

Availability of both desktop and mobile apps;

A majority of styles to choose from;

Great in education as encourages collaboration, creativity, tech and media literacy;

At the same time, Animoto users have also mentioned some drawbacks of the tool such as:
Only trial version is free of charge;

Lack of flexibility;

Severe limitations if not paid much;

It is impossible NOT to add music to video;

Animoto does not include image editing function;

When your subscription is over the money for a new period is automatically taken from the credit card;

Inability to download or save videos in free versions etc.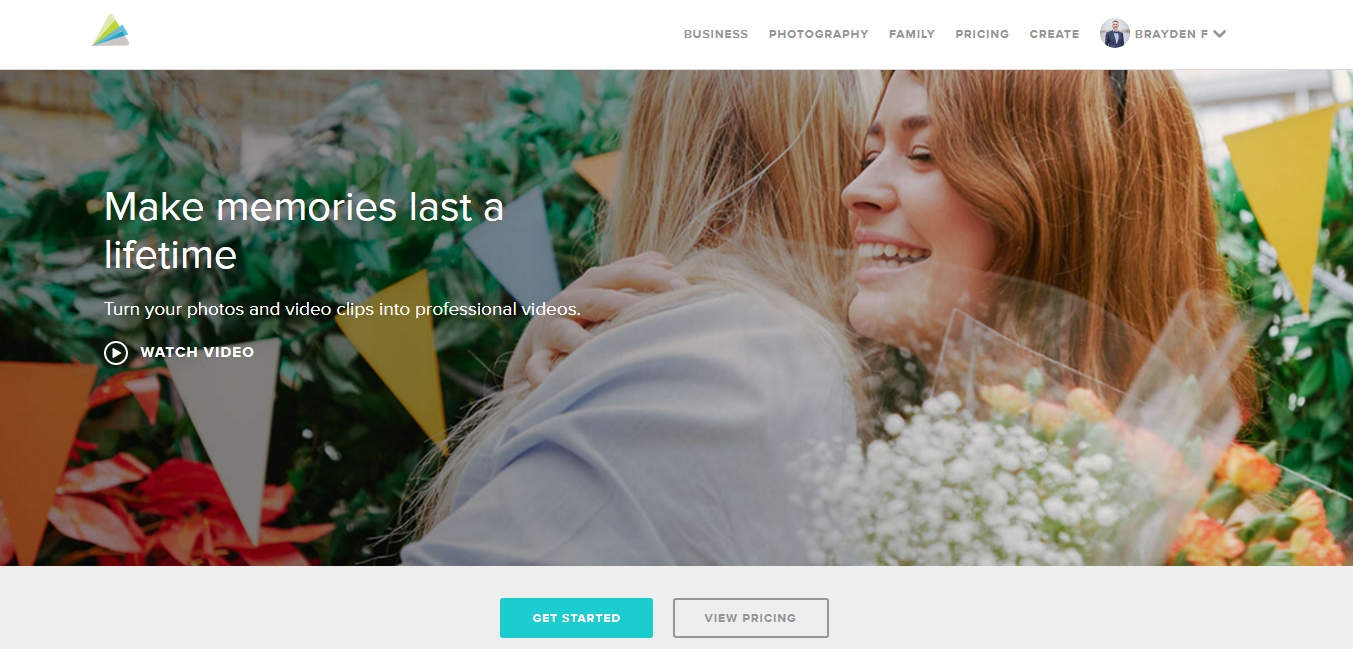 Animoto is a great tool that makes even an amateur a professional film director. Undoubtedly, it has its significant restrictions if you wish to use only a free version, but as soon as you appreciate what colorful videos it can make, there will not be any doubts whether you should pay or not. This wonderful service eases the professional life of educators, photographers, managers and many others as well as makes some family recollections unforgettable and memorable.
Noplag is a leading writing education software that helps students throughout the world to master their writing skills and knowledge!
Teachers Approve: Animoto – An Easy-To-Use Tool For Making And Sharing Videos