M

indomo: what is it?
Mindomo is considered to be a concept and mind mapping software that allows its users opt for collaboration as well as an outline, visualize and organize information.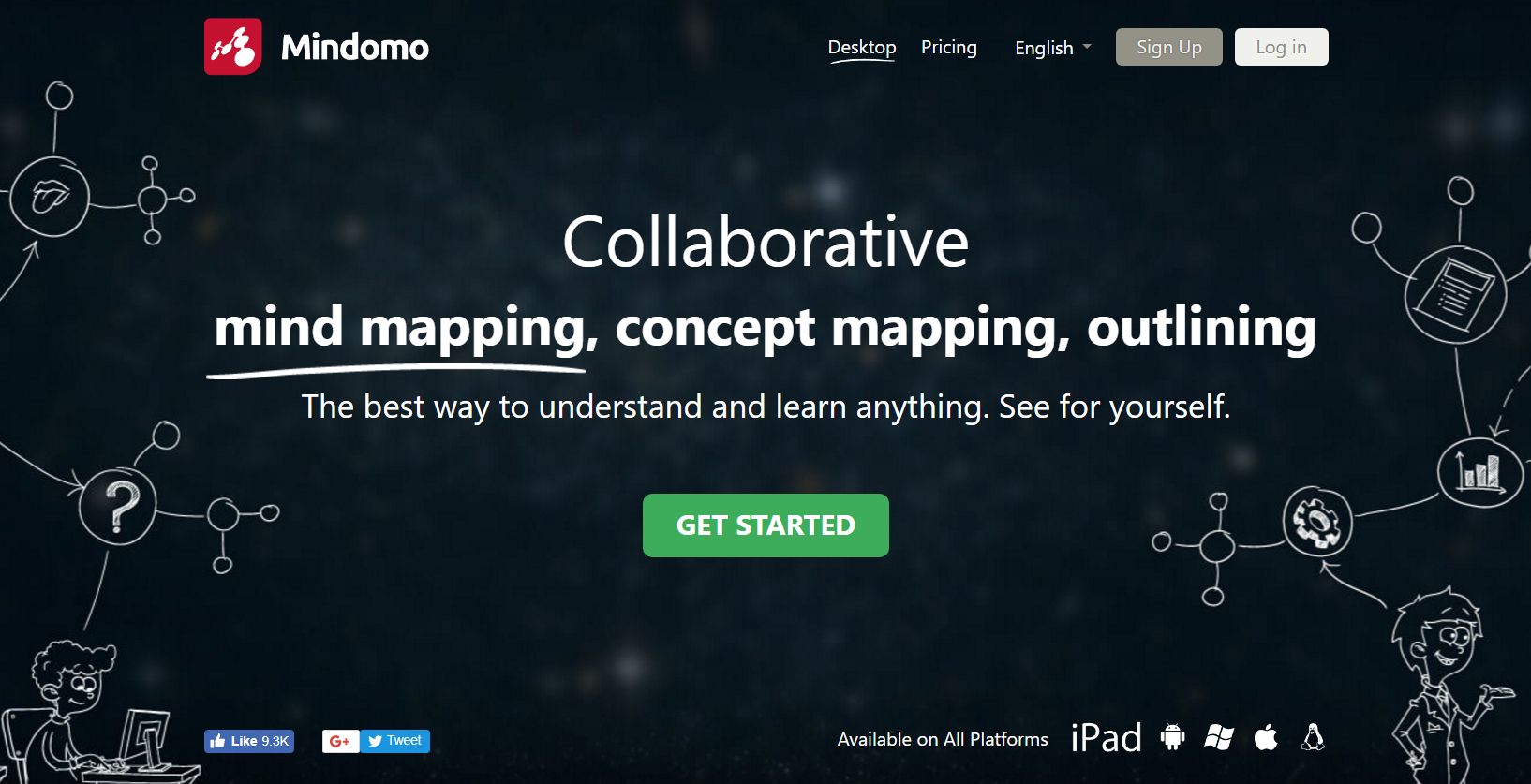 It was created with the purpose to present complex concepts and ideas in a simple and comprehensive way. Every registered user can make up mind maps and collaborate with them in real time. Not registered users are able only to view shared mind maps. Apart from mind maps the software or online tool allows:
Creating presentations out of the mind maps;

Giving mind map assignments;
Creating start mind maps for beginners whose task is to fill in the template only;
Transforming mind maps into outlines.
Creation and working on mind maps teach its users to collaborate, brainstorm, analyze, synthesize, solve problems, ask questions or generate fresh ideas. The tool can be useful for different categories of users including teachers, students, people involved in business, personal development as well as technology.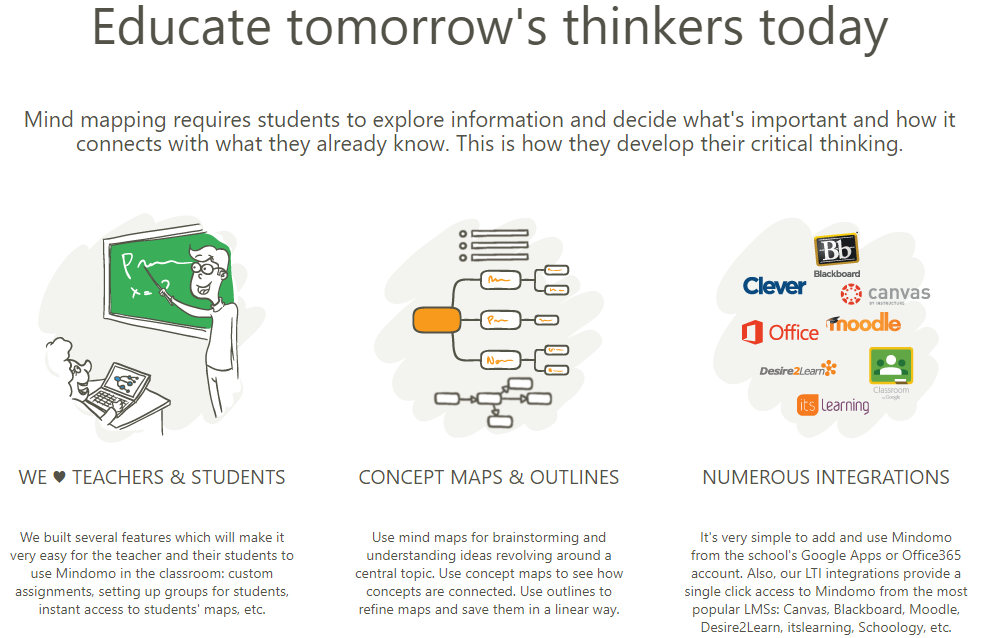 Mindomo was launched in 2007 by an Expert Software Applications company. Since March 2014 the tool has become HTML 5 based.

Mindomo offers an extensive range of features for its users:
Real-time collaboration;

A great number of integrations: Google Drive, Google Apps, DropBox, Office365, FTP, Moodle, Blackboard, Canvas etc.;

Maps export in many formats: .pdf, .txt, .html, .rtf, .opml, .ppt, .png, .zip;

Import of files in various formats;

Possibility to look through the revision history;

Mobile applications for Android and iPad;

Teachers can create accounts for students without providing their email;

Uploading audio and video;

Search of images and sound record;

Formatting, bookmarking, adding links, different notes, attachments;

A wide range of custom themes.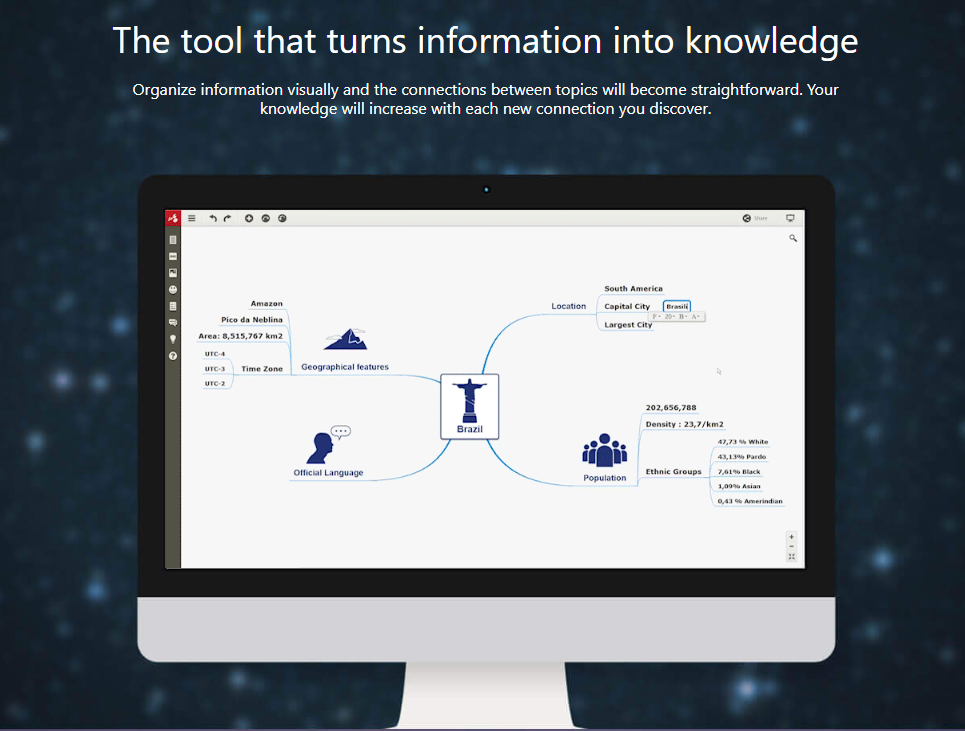 Though Mindomo is known as a free mind map generator, not all the functions are accessible to registered users. There is a limit in the free version with the possibility to build only three mind maps. All the additional features can be used only in paid versions such as:
Premium
The version is aimed at a single user. It costs €36 per 6 months and offers the following benefits:
Unlimited task and mind maps;

1 Gb of storage space;

Backup both to DropBox and Gdrive;

Uploading audio and video;

Protection of mind maps with a password;

Inclusion of a desktop version;

Synchronization with mobile devices;

8 export and 7 import formats.
Professional
The version is aimed at a single user and five guests. It is suitable for teachers and costs €90 per 6 months. It includes all the functions of the premium package with some minor changes such as:
Increased storage space to 5Gb;

12 export and 7 import formats;

Opportunity to edit for guests;

Premium shared maps.
Team
The version is aimed at 5 users, who have to pay €162 for all the features listed in the professional package with some minor alterations such as:
Increased storage space up to 15Gb;

A special interface for a team;

A separate folder to be used by team members.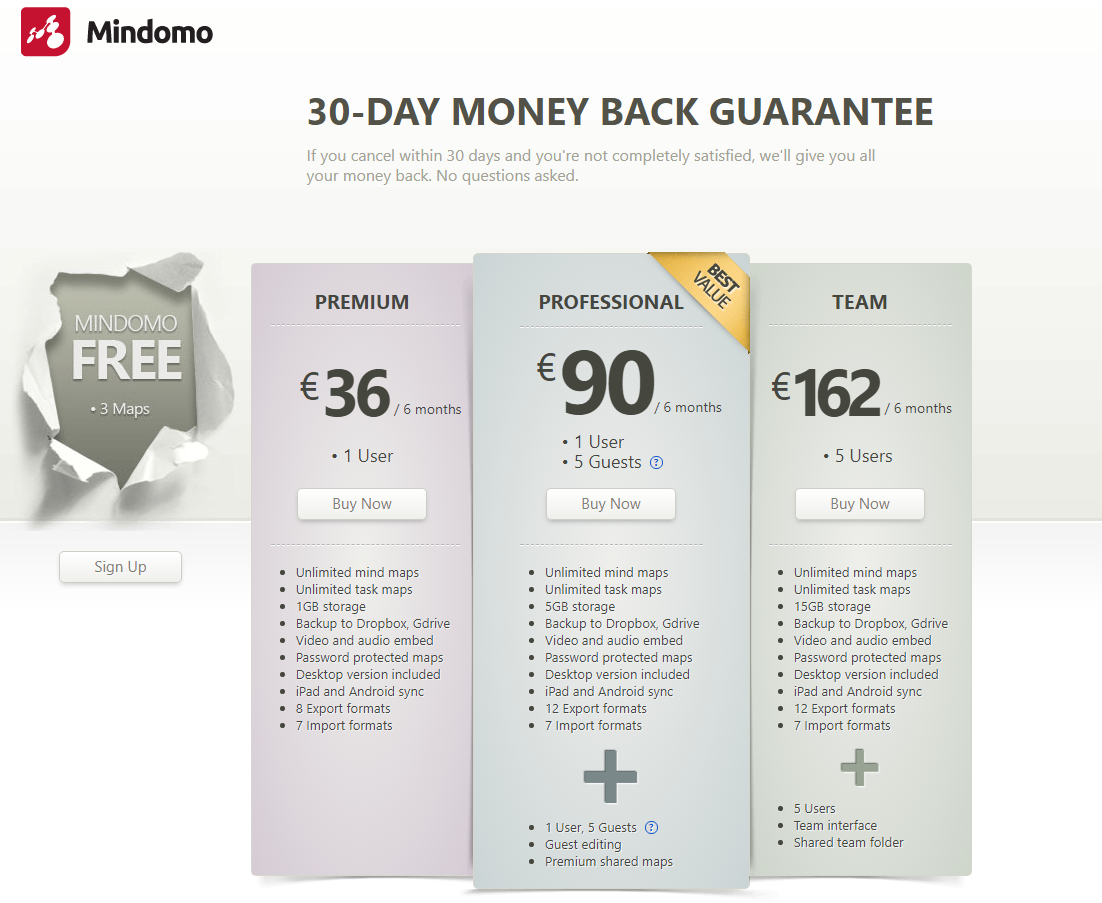 There are many exclusive features of this mind map maker appreciated by its clients. The most often benefits mentioned are the following ones:
Possibility to create a

mind map online

, use a desktop as well as mobile and iPad version.

A unique feature of recording both audio and video explanations and comments and adding these recordings to mind maps.

A diversity of templates for beginners.

Viewing the playback mode allows keeping track of students' actions and changes.

Customization of maps with the possibility to change colors, icons, styles etc.

Possibility to work on mind map connections offline and they will get synchronized right after the restoring the connection.

Multiple layouts.

Support of multi-level numbering, high-density maps, import of contacts, spell checker etc.

The simplicity of use.

A flexible tool that promotes organization and collaboration.

You can create both private and public maps.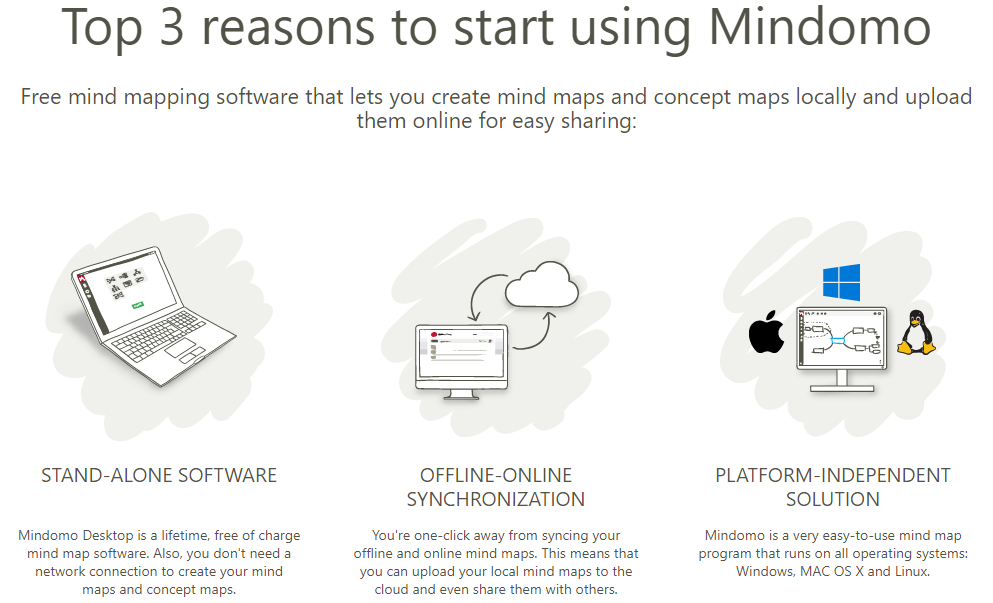 There is no support of sharing mind maps created with Mindomo with other similar tools.

It also does not support mind maps created with the help of another mind map software.

The interface might be difficult to navigate for schoolers.

Lack of important for mind maps functions like idea connectors or topics resizing.

Slow performance, difficulties with synchronizing and other drawbacks of iPad app.

Public maps are not well organized.

A very small number of free mind maps.

The prices for upgrade are biting.
Mindomo is an interesting tool for structuring both your thoughts and material. It has many useful features, but most of them can be accessed only in paid versions. A free version can be called a trial as there are only 3 free mind maps to create. At the same time, the variety of features and an opportunity to transform a mess into an organized and intuitively understandable content are two most important characteristics of the tool.
Noplag is a leading writing education software that helps students throughout the world to master their writing skills and knowledge!
Mindomo – Mind Mapping Software for Web, Desktop, iOS and Android | Noplag Review