What is Trello?
Trello is a popular project management tool used by both small businesses and large enterprises. It is preferred by many companies as it has both online and mobile versions, so any issues can be solved immediately. Trello app can be downloaded on the most of the modern mobile platforms and there is also Trello for Mac available too.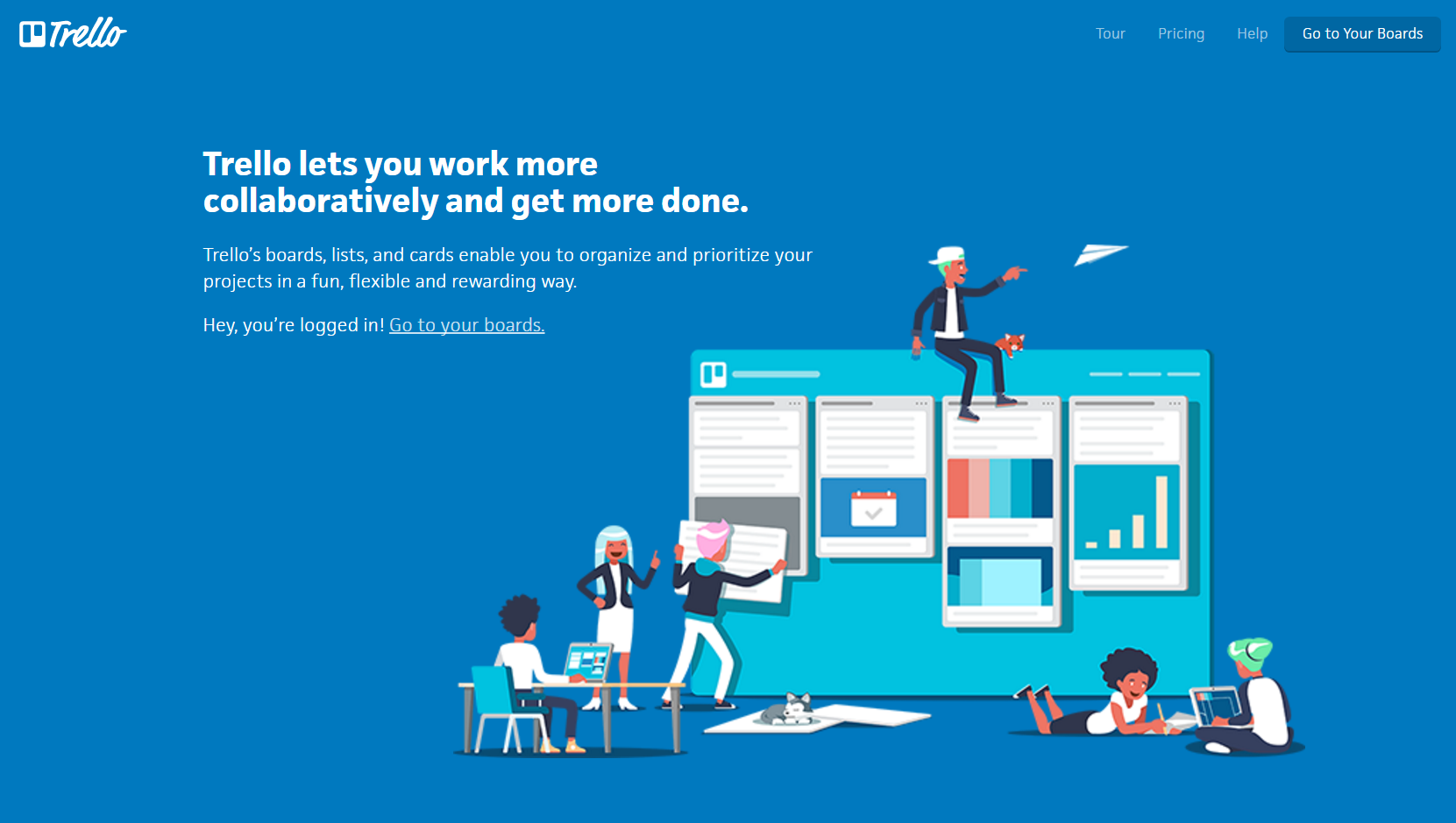 The web-based tool was developed in 2011 by Fog Creek Software company. Today it is owned by Atlassian as it has purchased it in January 2017.
The appearance of this tool made a revolution and it was immediately called on of the coolest among Trello competitors. The tool is used by over 1 million people on a daily basis and there are about 15 million signups.
The project management application is absolutely free of charge for smaller businesses, while bigger companies can opt for paid Business Class version with a much wider functionality.

There are many alternatives to Trello like Slack or GitHub, but the owners of the software did not want to lose their clients and developed quality integrations in most of these tools, so Trello popularity will only grow. At the same time, similar to Trello tools offer different functionality, so it is always important to evaluate what is needed for business development. That can be done by comparing two or more tools like Asana/ Trello, for example.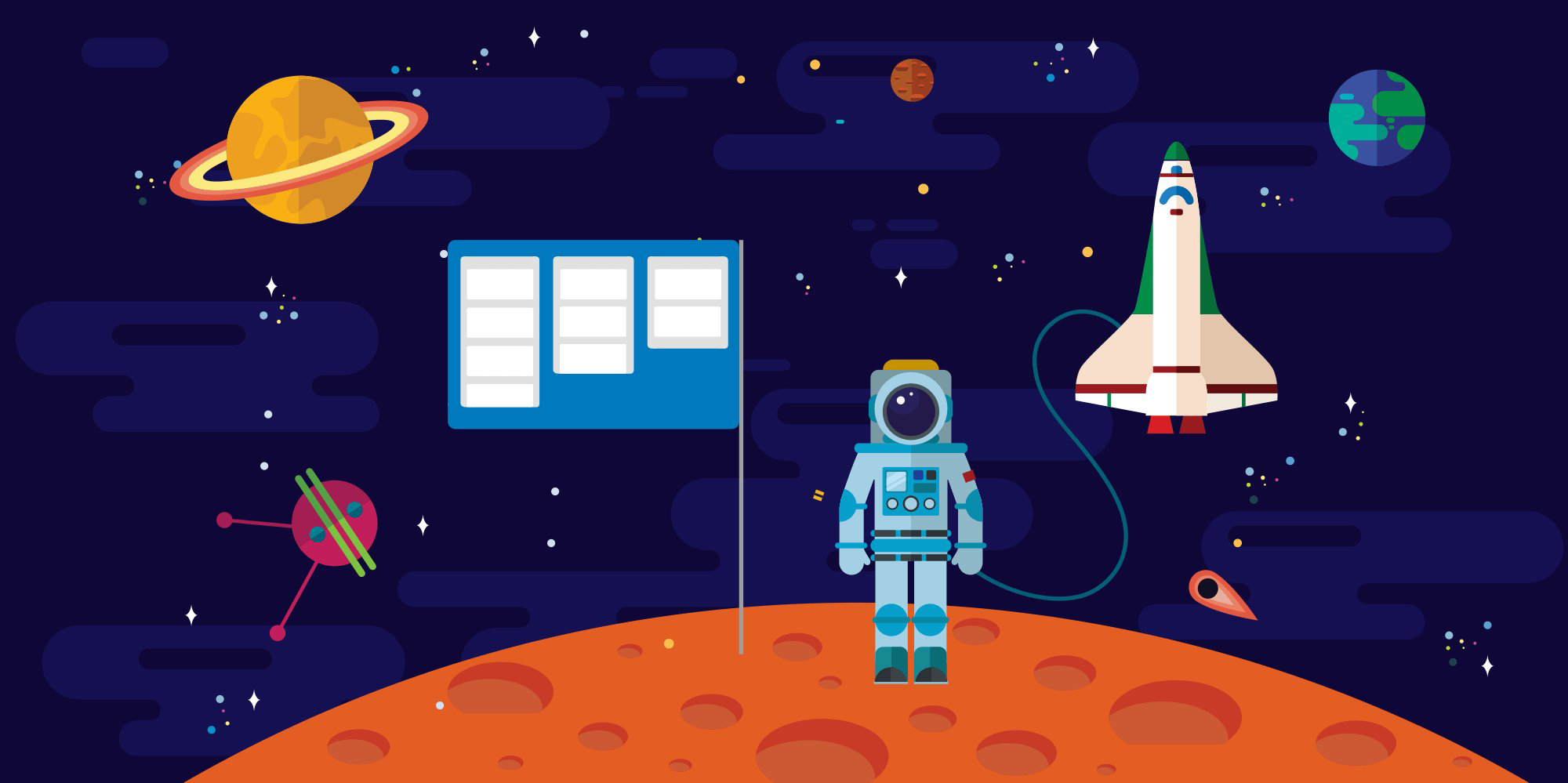 Being a popular tool for project management Trello is appreciated for its numerous features and possibilities. The list of features is rather long so we will focus on the most useful ones:
A calendar is used for project time management;

Creation of groups and teams is necessary for a better collaboration;

Tracking project hours is vital for a right budget planning;

Different types of notifications including custom ones, SMS, and e-mails;

Tasks can be managed in different ways and you can add new tasks, assign stakeholders or look through the task history;

Possibility to track multiple workflows simultaneously;

Drag and drop functions;

Simple editing;

Progress meter on the checklists;

Possibility to upload different file formats;

Automated deadline reminding;

API function;

Good support team accessible round the clock etc.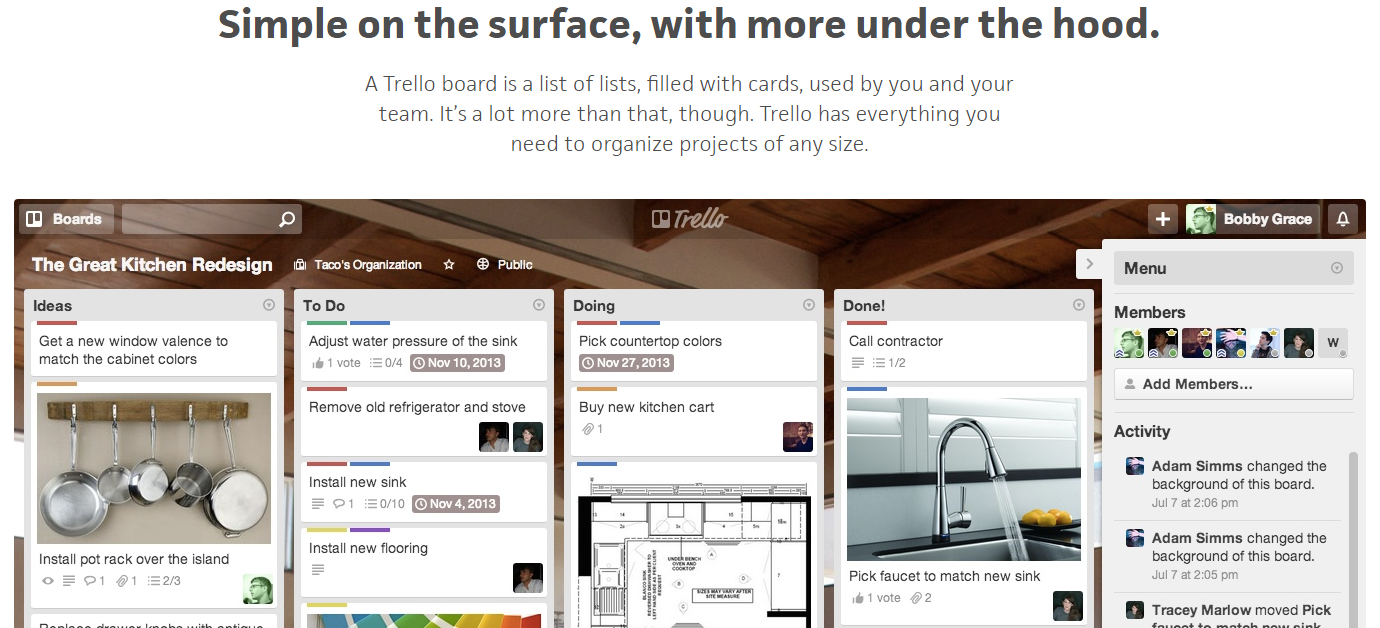 To start a project you need to register and create your own dashboard. The tool works with the board concept. Each board has a list of cards where every card is a new task that can be assigned to one person or a group of people. You can prioritize tasks placing them in different lists by dragging. Each card has a discussion line, where dashboard members can leave their comments or questions. The members are kept informed by the system about tasks and their progress through notifications. When the task is ready, it is marked as so by the dashboard administrator and goes to the task history list.
New members can be added to the dashboard easily: it is enough to provide the e-mail and a potential member will get an invitation to join the team onto his or her e-mail address.


Though Trello is mainly used as a tool for collaboration, project management, issue tracking, reports, notifications in business and education, there are many other ways how it can be in handy for its users. It can be a perfect tool for planning: you can plan your daily routine, travels, holidays budget. People, who are interested in cooking can gather recipes, keen readers can organize book clubs. Different people can offer ideas for blog posts and YouTube video. Students can deal with their research papers there while others can track their diet or fitness progress etc. Trello possibilities are rather vast so it should not be called only a collaboration tool.


Trello task management offers a free lifetime package for everyone. It includes:
Unlimited boards, cards, lists, checklists, attachments etc.;

Upload of files with the size not to exceed 10 Mb;

Integration with DropBox, Drive, and Box;

A single Power-Up per each board.
At the same time, there is a paid version launched in 2013. There are two types of versions: the first one is aimed at small businesses and the second one – larger enterprises.
Business Class version costs $9.99 per each month and includes the following functions:
Integration with a bigger amount of software;

Unlimited Power-Ups;

Uploading files with the total size not to exceed 250 Mb;

Possibility to group and organize boards with Collections function;

Removal of former members with one click;

Upper class of security in board creating and managing;

Make dashboards more personally attractive;

Prioritized support by email and a guaranteed response within 1 hour on weekdays.
Enterprise Trello pricing is available only by the quote, but the list of functions is the following:
All the Business Class features of Trello project management;

Single Sign On feature guarantees an unrestricted access for every team member;

Data security can be enhanced by using 2-Factor Authentication;

Productivity enhancement with an Account Executive;

Guarantee of personalized assistance on different topics;

Improved software monitoring for detection of intruders etc.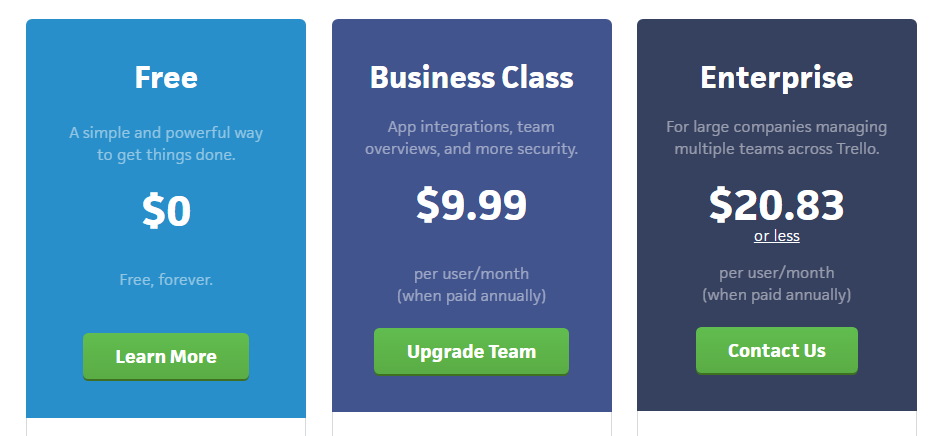 Almost each Trello review starts with benefits of the tool as their number is incredibly big. Looking through the apps like Trello you will not find any other such a responsive design as it possesses and it is only one of the advantages worth mentioning. The others are the following ones:
Trello free

version can be used by every person.

It is very easy to use, so there won't be any difficulties in getting used to it.

You can access the website from any browser including mobile versions.

It is very helpful for organizing the workflow.

It guarantees real-time collaboration and customization.

There is no need to refresh the website from any device, it is made automatically.

There is a search, filter and label function to make the workflow much more comfortable.

E-mails can be answered without a necessity to open Trello.

Security encryption technology is used by the banks so its level is rather high.

A free public API is available for Trello users.

Drag and drop transfer system is very simple and convenient.

The presence of archiving function and custom search engine.

The tool is undoubtedly versatile and can be used for many purposes etc.
The list of benefits is incredibly big so it is obvious that there is no necessity to look for a Trello alternative as the tool is really worth your attention.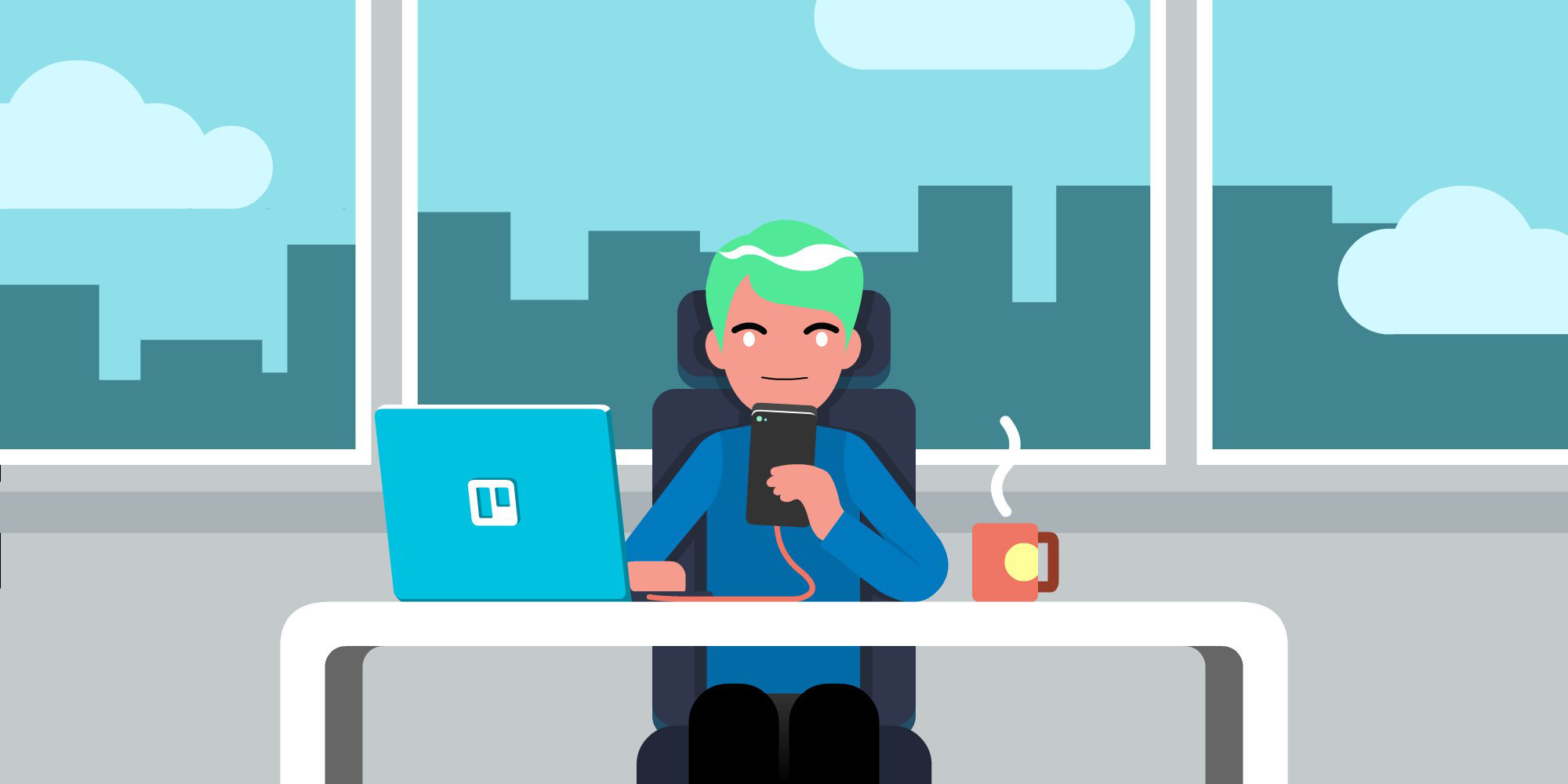 It is impossible to review Trello and not to mention drawbacks found by its regular users. It is customary that the more people the more viewpoints on the same subject. We analyzed the experience of Trello users and found out what disadvantages of the tool they mention:
The absence of specialized features in process management.

You can set only a single due date to one card.

It can be used only online and there is no support of offline app.

There are difficulties with deleting items as they are automatically archived if finished.

A very restricted number of integrations.

No cross-boards overview.

It is impossible to extract data for reporting etc.
Of course, all the mentioned drawbacks could arise only on the basis of comparison with other similar applications. But they deserve to be mentioned as these are thoughts of Trello regular users.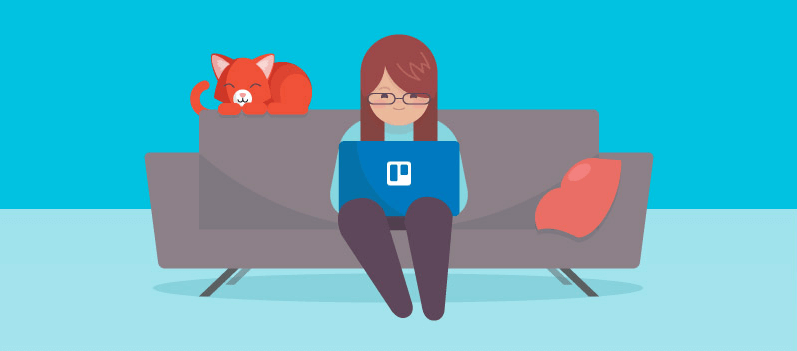 Trello has gained its popularity because of offering a wide range of functions absolutely free. Mentioned above drawbacks allow concluding that Trello will be appreciated by individuals and small business representatives, while large enterprises will need to pay for additional functionality to work efficiently. In general, Trello will be very useful for educators, who want to coordinate with their learners and busy people, who require distinct scheduling of their working days. The tool can be used on any modern device as the website is highly responsive. Moreover, Trello has all the basic functions for productive work and there will not be any difficulties with team members, who are not very knowledgeable in computers.
Noplag is a leading writing education software that helps students throughout the world to master their writing skills and knowledge!
Make Your Life Easier With Trello Project Management App