T

he number of websites and blogs, as well as the amount of text in print and online, is continuing to grow exponentially.
With billions of web pages and enormous collections of documents, articles, books or posts, it often seems that full control over the originality of content you are creating is starting to look like a mirage. From its primitive copy-pasting and content-scraping form, plagiarism has evolved into something far more complex, obscure, multifaceted and potentially dangerous. It may even be lurking behind any word choice or phrase that we genuinely consider to be a part of our individual writing style. Quite often, we can't be sure whether these are our own thoughts, or they've been heavily influenced by something we have read recently (perhaps a long time ago). Sometimes, we are sure – but it turns out to be a mistake that may be detrimental to our current or future work and reputation. The probability of something quite similar to your thoughts already being published is ever increasing.
The probability of something quite similar to your thoughts already being published is ever increasing.
Plagiarism Scanning Has Turned From Optional Into Essential
This is why plagiarism checkers, earlier used only by small numbers of people for professional purposes, have quickly made their way into our daily essentials. In other words, once used mainly by smarter plagiarists and those aiming to stop plagiarists, text scanning for similarities is now a must for anyone who is creating, editing, publishing content or interweaving various sources together in their work. Noplag plagiarism checker offers its services catering to the specific needs of individual users and businesses concerned about uniqueness and authenticity of writing:
Students

Teachers

Content Creators

Business Owners

Researchers

Bloggers and Webmasters

Editors

Publishers and Copyright Holders

SEO Agencies
There are also custom solutions available – tailored for different businesses, schools, universities, and colleges.
Noplag Features and Advanced Algorithms
Targeting plagiarism has never been as easy as today – just clicking the 'search' button and viewing the results almost instantly. However, you might like to know what goes into this search to make it the most effective and accurate.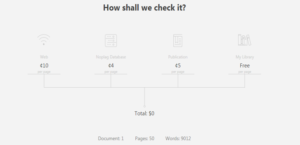 Noplag checks your text thoroughly against 4 sources:
Web – Noplag checks the entire web, with billions of pages, no cached data, only relevant and up to date information;
Publications – Noplag checks against private and public repositories which contain millions of publications;
Noplag database – contains millions of academic and scientific papers, essays, dissertations, thesis, term and research papers, reviews, articles, books, documents and various existing works by others;
My Library – this is a feature allowing you to upload your own files and check against them to avoid self-plagiarism. You can group your files by different libraries and folders. By default, for all your checked files, Noplag automatically creates "My Checked Files" which you can delete, categorize or move at any time – your content and results will be safe only for your own use. This can also serve as an online backup of your work.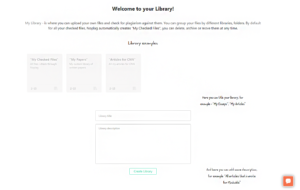 Privacy, Security, and Functionality
Noplag is a quality plagiarism prevention tool for everyone who values unique content as well as the security of the unique content. All data exchange and your account's content are protected by 256 bit SSL (Secure Sockets Layer) technology. Noplag will never share any information without your consent.
Noplag has a user-friendly interface like no other plagiarism checker on the web.
An outstanding team of IT professionals has dedicated lots of time to make this product very convenient for every type of users. This team continues to work on further updates and innovations, new features and additions to keep Noplag service the best and to ensure that customers enjoy an excellent tool that is easy to operate while guaranteeing quality and accuracy. Special discounts and bonuses are available, and unlike other paid plagiarism checkers, Noplag still grants users with monthly free checks which can be used via copy and paste checking format only. Content writers, SEO writers, students or bloggers can find it very useful when checking small amounts of text.
Noplag is perfect for users that demand greater functionality, speed, and accuracy. To scan your document for similarities, you can upload a file in different formats – doc, docx, rtf, txt, odt, html, and pdf, or simply copy and paste the text into the checking area. Both methods will be available in your account. One of the many great advantages of our service is the speed of checking – the process will take just seconds – and another is the detailed plagiarism report showing all the necessary information to the user in the most professional way for easy interpretation.

Plagiarism checker – a problem detector or a problem fixer?
A few years ago, when plagiarism detecting software was mostly used by professors, teachers and various educational institutions, it was fair enough to view it as a strict policeman catching reckless plagiarists, and therefore as a student's worst enemy. Nowadays, "user friendly" is much closer in meaning to "user helpful" – a detailed plagiarism report produced by plagiarism checkers like Noplag is truly a writer's best friend, helping to find forgotten or lost sources and to fix problems such as lack of proper citations or poor paraphrasing.
In the report (check the images below), you can see a certain percentage, or a total amount, of similarities, and highlighted sections of content matching what's found elsewhere online or in print (potential plagiarism), but it's not just an abstract and confusing number or amount of text. Each source shows the total amount of matched words and percentage of similarity. You can view the source and matched sections, and there's also a feature that lets you exclude quotes to filter through the plagiarism scan results according to your needs and specifications.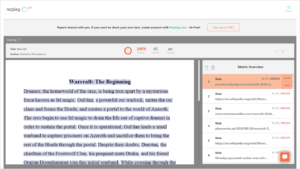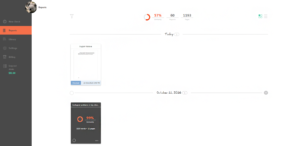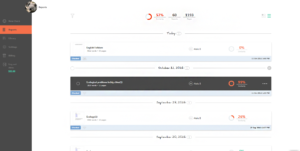 Whether you are trying to avoid plagiarism in your own work, or to find it in someone else's, this feature makes all the difference, ensuring that your task is going to be a breeze, not a pain!
You can download the plagiarism report and share it which your clients or colleagues, your teacher, student or friend. There is also an option to leave comments inside of the report – a unique feature that was once only available to teachers, but now it's just another convenient detail adding to the fact of Noplag being a great professional similarity checker for all types of users.
Noplag is a leading writing education software that helps students throughout the world to master their writing skills and knowledge!
How Noplag helps writers, students and educators to fight with an utmost enemy – "Plagiarism"