Distance education encompasses various modes of learning and engaging activities for the learner to achieve the intended learning outcomes.
The history of distant education has advanced through the years from letter correspondence between the student and mentor in the early 18th century to electronic correspondence and virtual or synchronized classrooms in past 10 years of the 21 century. However, the mechanism by which these online or distant programs are implemented depends on effective learning strategies that meet the needs of the educator and learner in a progressively technology based environment. Through a close review of three theories of learning strategies, an evaluation can be made on its effectiveness in online Allied Health Professions programs, especially for Nursing and Public Health.
Academic college programs, and specifically Nursing and Public Health programs in the undergraduate and graduate levels, have recognized the use of simulation, writing to learn series, and blended activities as strategies to incorporate into their curriculums that can tend to educators with distinctive teaching style whether it is traditional or non-traditional, to learners from diverse academic and professional backgrounds; and most importantly widens the scope of designing learning objectives that can maximize interaction, involvement, and building meaningful communities of culturally competent leaders in the online environment. In addition, also addressed their benefits in engaging the learner in higher-order thinking, promote achievement, enhance motivation, and measurable outcomes through assessment.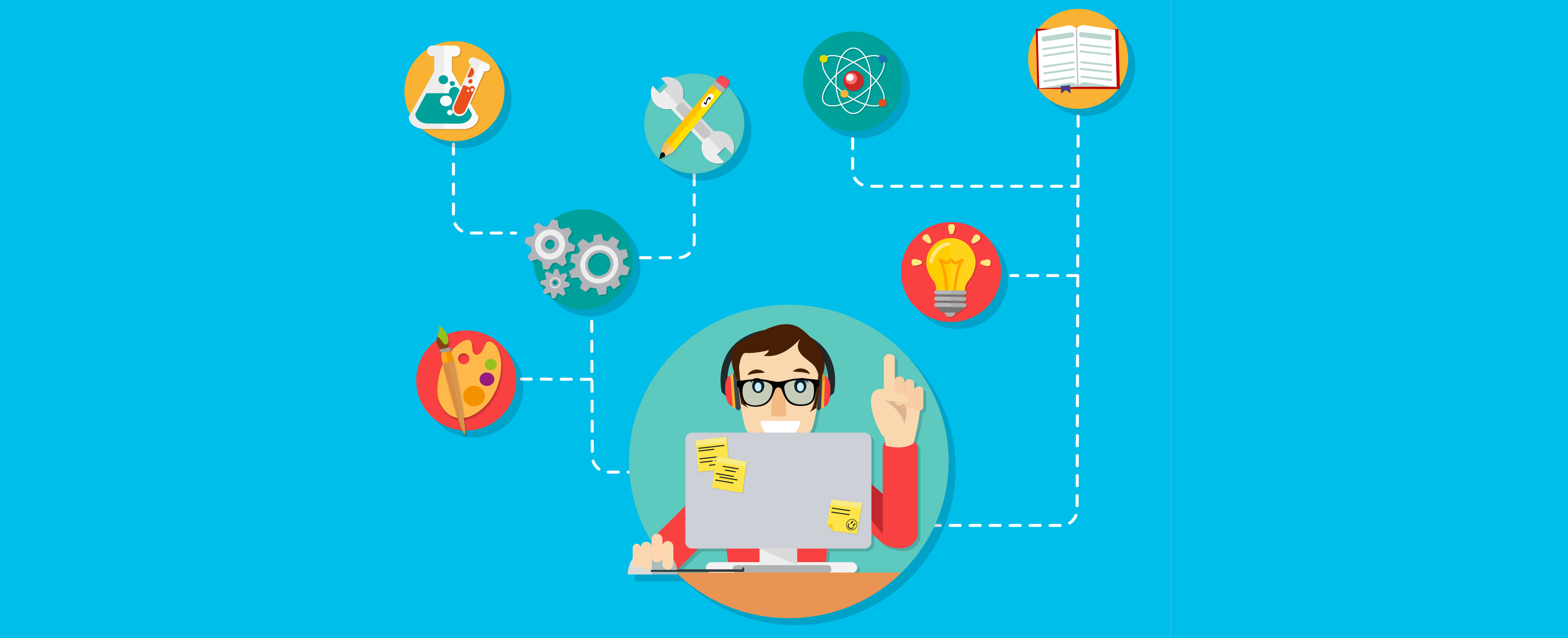 The use of simulation activities, which are based on Vygotsky's Sociocultural Development Theory, focuses on the role of the educator and their ability to design simulated activities that support and encourage students toward the higher level of thinking.
The critical use and uniqueness of this strategy is that it provides the learner with practical learning and solutions without risk to others, and providing training and experience through exercises, case studies, and scenarios for increasing critical thinking.
Brewer research validates this as well, through collected data of pre-test and post-­test clinical evaluations that illustrate simulation training increased the high scores of nurses undergoing the licenses examination compared to control group of unlicensed nurse participants. By incorporating simulation in the nursing and public health fields as an assessment activity, the field supervisor or educator will be able to effectively manage the educational resource to enrich the performance of learners and attain the objectives case.
Simulation also presents a unique evaluation tool to measure multi-dimensional aspects of the student learning experience, Hovancsek, Jeffries, and Escudero et. al specify its benefits to include: high-fidelity patient simulators, enhancement of patient safety, promotion of interdisciplinary collaboration during disaster and disease outbreak response, and helps bridge the gap between didactic content and clinical practice. In addition, research attest to these beneficial aspects and illustrating that they can be evaluated as skill competency indicators in a well-developed public health or nursing curriculum, where behavioral and emotional perspective confirmed in the skills used for the scenario or case simulated; from an academic perspective confirmed in the scale developed to assess performance, and a personal perspective demonstrated in the type of scenario or case designed to measure the level of engagement.
The motivation of online learns has also been extensively studied as it relates to their emotion, behavior, and participation. Phillips and Gormley recommended the integration of blended activities that are based on traditional education models to ease the learner transition from traditional to online learning and maintain retention. By using Asynchronous online discussions that provide instantaneous feedback, the learner can be an active participant in community-building groups and alternately allows the educator to monitor and assess learning outcome.
Alternately Bigony, Phillips, and other education researchers have focused on the inclusion of writing to learn series or activities that are based on Transformational Leadership theories, as an effective method to enhance the learners' emotional intelligence and maintain their motivation to think visibly. This can be established by giving prompts that are informally and generally free-flowing, with no restrictions on following the linear model of writing found in formal writing. The students will be encouraged to direct their thinking toward reflecting while thinking, to establish a rich piece of writing with ideas and possibilities.
Levesque research has established its effectiveness through evidence-based research that relies heavily on expressing observations or quantitative methodologies in a concise manner for presentation and evaluation. The writing to learn series also allows for opportunities to develop a higher order of thinking that progresses over time with exposure to complex reading and event, verities of writing styles, theoretical perspectives, and experiences.

In conclusion, the expansion of online education has created a new set of strategies that tend to the needs of the educator and the learner in a progressively technology based learning environment. By renovating traditional learning and behavioral theories, educators will be able to fully utilize the virtual or online environment as a classroom to enhance the learner to develop their knowledge and skills, to build their creativity, and providing meaningful content that reflects their understanding and learning.
PhD in Community Health
Memorial University of Newfoundland, Canada

Latest posts by Mohammed Adlan (see all)
Effective Teaching Methods for Online Learners in Allied Health Professions Programs